Rochelle G. Miranda
PT, CCE
Regional Director of Rehabilitation, Physical Therapist
Mobile Clinic
I grew up in the Philippines and came to work in US right after PT graduation at the age of 23. I also have a degree in Biology and taught Microbiology and Sciences before entering PT school. I grew up in a family with a medical and education background. I have been a Physical Therapist for 32 years and will continue to work until God tells me so. I am happily married and been blessed with a wonderful, supportive, and loving husband and an achiever, kind, beautiful, and thoughtful daughter.
I first obtained a degree in Biology and ultimately furthered my education to become a Registered Physical Therapist. Additionally, I also became a certified clinical educator. My career has a strong background of rehabilitation management, focusing on both the business and clinical side to promote the growth of the various organizations I worked with.
My Core Values Are:
Kindness
Respectfulness
Appreciate People
Patience
and above all else, love for God and love for my family!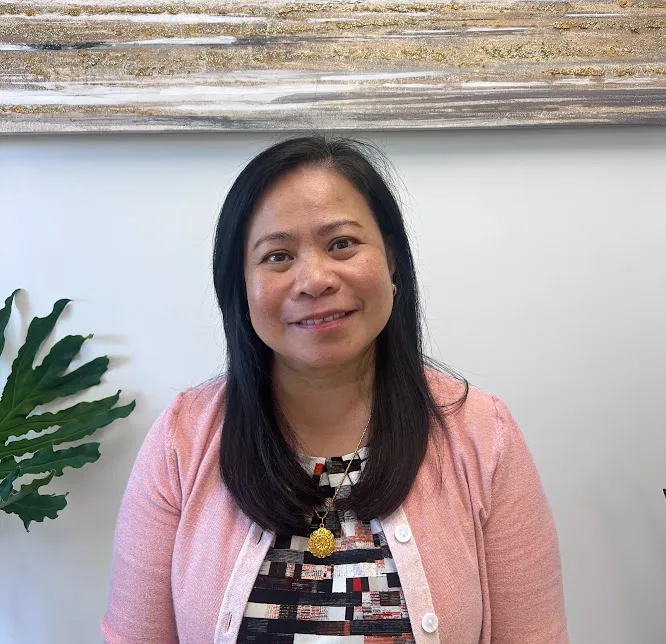 "Live each day as if it's your last."
At Direct Orthopedic, I specialize in management, marketing, and patient care. I hope to help patients with impaired mobility due to pain.
I enjoy working with Direct Orthopedic because everyone is professional, supportive, and makes me feel valued as a team member.

In my free time, I enjoy tending to my plants, baking-cooking, bonding, and catching up with family, including Bugoy, our fur baby.
Patient Testimonials
"Ms Rochelle Miranda is my PT. She was my PT before and I knew already how good she was that's why I requested her to be my PT again. She does a very good job, she always calls the night before my schedule for reminder. She's so sweet, and I feel comfortable talking to her about anything while she's doing my PT. If I will need another PT in the future, I wont do it if it's not Rochelle. Thank you, Rochelle for taking care of me."
"I met Rochelle through a client of mine. She is the best. She is efficient, gentle, humble, very professional and spends a generous amount of time working with her clients. I have been doing my job for a long, never have I seen such thoughtfulness, compassion and patience. Rochelle even take the time to assist her patients in scheduling appointments. You can tell, its not just a job; she genuinely cares about her people. Thank you Rochelle."