Todd Mitchell
MSPT
Physical Therapist
I was born in Salt Lake City, Utah but grew up in Arizona. I graduated from the University of Arizona (Go Wildcats!) with a degree in Linguistics, then entered the Peace Corps and worked in Central America. On my return, I became involved with community organizing around housing/homelessness in San Francisco/ San Jose, CA. I married my wife, Terry, in 1986 and together we have raised 4 kids and now are helping with our grandkids here in Florida. I first worked in Physical Therapy as an aide, and then as a PTA, and in 1995 I graduated from a master's program in PT at the University of the Pacific, Stockton, CA.
My core values are: Kindness, compassion, spirituality, beauty, clarity, integrity, gratitude, respect, openness and honesty, and harmony.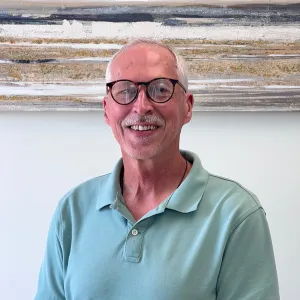 "There are no strangers here; only friends you haven't yet met." – WB Yeats
I am a physical therapist who primarily works with patients out of the comfort of their own home!
I enjoy working here at Direct Orthopedic because of the opportunity to work with clients one-on-one.

What is Todd Reading, Listening To, or Watching?

Books: The Poisonwood Bible- Barbara Kingsolver, Como Agua Para Chocolate- Laura Esquivel, The Shipping News- Annie Proulx

Podcasts: Sounds True: Insights at the Edge, The Irish Passport, Duolingo Podcasts
When I'm not working I enjoy making music, reading, movies, and the study of languages.