Jonson Yousefzadeh
PT, DPT, COMPT, Owner
I grew up in Connecticut up until high school, at which time I moved to Florida. Early on I fell in love with the game of basketball and played competitively at Mandarin High School and then the University of North Florida. Competitive athletics and the drive to constantly improve spilled over into my professional path where I've always been intrigued by the human body. This led me to pursue Physical Therapy as a profession. I grew up in love with the sport of basketball where an interest in the body and obsession with the training process really took hold of me. This put me on the education path to work with the body. My family is in the restaurant business which I think wired into me an uncompromising standard of providing a premium experience in all things I do. Combining those two facets of where I've come from has influenced me as a clinician and practice owner to deliver a premium version of physical therapy.
I'm driven by the pursuit and realization of incremental improvement in all areas of life. Competitive drive, accountability and a foundational belief in servant leadership drive me towards ambitious goals for Direct Orthopedic Therapy.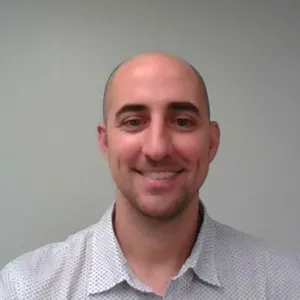 "Everything is interesting to the man who is interested."
I am the founder of Direct Orthopedic Therapy. Clinically I am passionate about helping people get out of pain and be more mobile so they can live an active, fulfilling life. As the owner, I am passionate about cultivating a world class team who understands our patient's journey inside & out so they can deliver an enjoyable experience our patients look forward to! All too often prospective patients are dealing with confusion and uncertainty about their aches, pains and injuries and how to go about resolving them. I want to build a team of amazing people who also happen to be amazing clinicians armed with the information, skills and resources to help our patients live their best life.
Our unique way of practicing tends to attract amazing people who share similar values and bring a lot of positive energy. This includes partners, practitioners and patients.
What's Jonson Reading, Listening To, or Watching?
Joe Rogan Experience (Podcast)

7 Habits of Highly Effective People by Stephen Covey (Book)

The Celestine Prophecy by James Redfield (Book)
What is Jonson's favorite guilty pleasure?
Dark Chocolate and Movies
I enjoy spending time with my family. My wife and I have two little girls who we are in love with. We also enjoy spending a lot of time outdoors and laughing with our extended family..