Dr. Tim Garcia
PT, DPT
Physical Therapist
I was born in the Philippines, but have primarily lived in south Florida. I recently moved to the area from Fort Myers. I attended USF for my bachelor's degree and attended University of Florida for my DPT. I have experience in the outpatient setting and acute care setting, as well as working as a personal trainer prior to completing my DPT.
My Core Values Are:
Integrity
Sympathy
Optimism
Dedication
Patience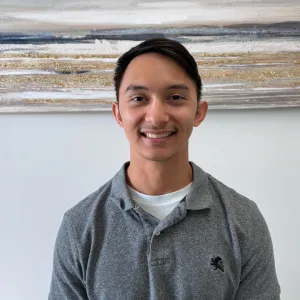 "
Don't sweat the petty things and don't pet the sweaty things.

"
I see patients for the mobile side of our clinic and specialize in orthopedics and do my best to help them through their pain experience.
What is Dr. Tim Reading, Listening To, or Watching?

JRE (Podcast)
This Past Weekend with Theo Von (Podcast)
Can't Hurt Me by David Goggins (Podcast)
In my free time, I enjoy fishing, running, swimming, meditating, reading, and spending time with friends and family.